De La Salle University
OCCS-Office of Career Services invites you to...
THE DE LA SALLE JOB EXPO 2009!
February 2-6, 2009 at the Yuchengco Lobby and Central Plaza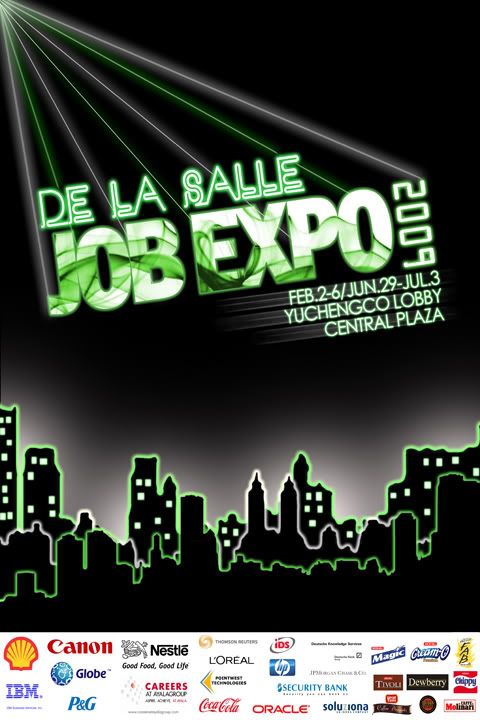 Sponsored by:
Pilipinas Shell Petroleum Corp.
IBM
Globe Telecom
Canon Information Technologies, Inc.
Procter & Gamble
Nestle Philippines
Ayala Group of Companies
Cream-o Premium
Tivoli
Dewberry
Magic
Chippy
Great Taste Coffee Desserts
Fab

Coca-cola Export Corporation
Hewlett Packard
Integrated Distribution Services
L'oreal Philippines
Pointwest Technologies
Security Bank
Soluziona
JPMorgan Chase & Co.
Oracle
Thomson Reuters
Deutsche Knowledge Services
Bona Coffee
Caffe Molinari
See you there!